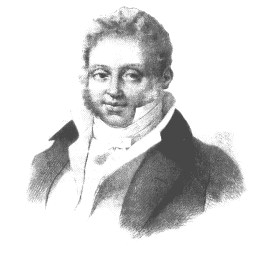 Ferdinando Carulli
was born in Naples, Italy on February 20, 1770, the son of a famous statesman. His formal music studies were on the cello, but he turned to the guitar as a young man. In 1808 Carulli moved to Paris were he made an impact on young guitarist Mateo Carcassi. Self taught, Carulli established himself as a leading guitar virtuoso in his time. Carulli prospered as a composer as well as a guitar player and teacher. His method,
L¥Harmonie appliquÈe , la guitarre (Paris, 1825).
is still published today. His works reach over 330 opus numbers, including concertos, quartets, trios, duos, fantasias, variations, and solo of all descriptions. Carulli died in Paris on February 17, 1841.
More Guitar Music by Ferdinando Carulli