Antonin Dvorak (1841-1904)
Antonin Dvorak was born in a little Bohemian village.His formal training at Organ College in Prague led to a job as church organist. He was friends with contemporary Johannes Brahms. Dvorak's Slavonic Dances are among his best known compositions, but he also composed operas and symphonies. He earned enough from composing to resign his post as organist. After a stint as composition teacher at Prague Conservatory he took up a positon in the United States as Director of the National Conservatory of Music in New York. Dvorak spent the last ten years of his life in his home country composing. It is unfortunate that even though the Czechs honored him as their elder statesman of culture and the Austrian government made him a senator, he died in poverty.
The E Minor Symphony, or "New World Symphony" as it has come to be known, is a result of his travels in the United States. Here are two arrangements of the theme. The the second arrangement came about in order to take advantage of many natural harmonics allowed by the use of the drop D tuning.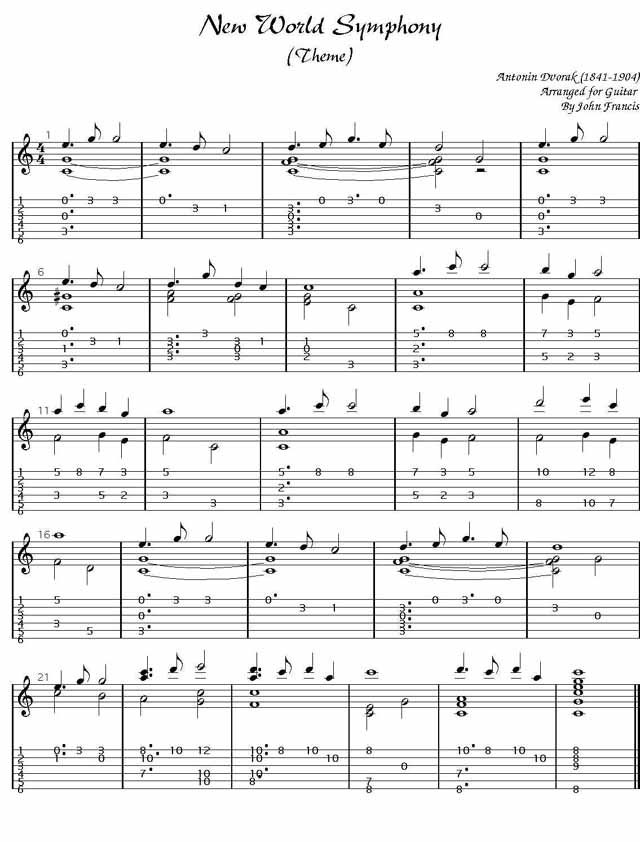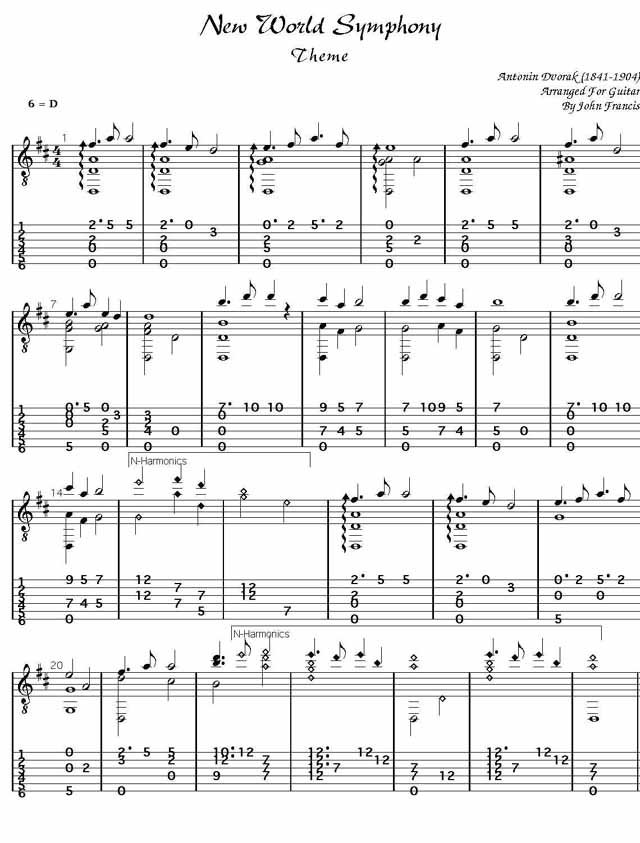 Opportunity To Study With The Arranger : Various Styles, All Levels
Wichita, Kansas Area - Optional Correspondence Lessons - Contact
lessons@sologuitarist.net
---